5 Uses of Marine Wharfs
And How It Can Benefit You
Marine wharfs are generally used for all things marine related. However, its leading services usually include berthing and unberthing, docking services, crew change, and among many other marine-related services.
Here are some services we offer from our Misarma Marine Wharfs.
1. Berthing and Unberthing Services
This is one of the most common services on our marine wharf. Berthing and unberthing generally refer to docking and undocking ships at any given marine wharfs, including ours. We provide a common and shared user wharf infrastructure. Such infrastructure allows our clients to load and discharge structures, modules and project cargoes for fast crew boats.
We also ensure that our berthing and unberthing services are carried out in a safe and effective manner. It provides a one-stop berthing solution to companies that are looking for a quick turnaround of vessel operations. Our wharf also provides open yard support services and end-to-end logistics solutions for our clients.
2. Crew Change Terminal
When ships come on our wharf (or leave), we ensure a seamless exchange of crews. We understand that the crew return with different moods. They may feel tired after so many months out at sea. In order to ensure a seamless yet rapid turnaround, we push for quick and efficient services.
Our crew change terminal allows our clients to embark/disembark crew personnel in a safe and effective manner. It provides marine terminal related services that include alcohol and body screening test, safety briefing room for safety purpose, luggage room for the convenience of the crew to put their PPE before leaving.
On top of that, we at Misarma Enterprise also provide a prayer room for the Muslim crews who wish to perform their prayer. We also have a dedicated company site office that is provided for clients who wish to set up their office equipment for crew change purpose. Radio room allows for the communication between Master and Logistics Coordinator with appropriate frequency.
3. Material Handling Services
Material handling service is an integral part to wharf services. It is understandable as the crew leaving or coming back have personal items with them. Sometimes, the ships have heavy items on their vessels that require lifting services.
We offer professional lifting services for our clients as they have many heavy items to get off or on their vessels. Our services extend to various lifting equipment from the supply of shackles. It also includes lifting and hoisting tools to a complex fly away package of large series of equipment.
Our complete and extensive lift service includes everything you need to execute the lift. No matter what you need us for, we are able to provide you with the appropriate equipment to get your job done.
This takes all the possible risk and concern away from customers. We offer a complete and professional tailor-made package. The package includes our trained and experienced personnel manage the whole lifting process from initial concept all the way to handling the final lift.
4. Shore Power Supplies
Shore power supplies usually refer to the provision of electric power to a ship at berth or dock. The shore power provision is generally done when the vessels' main and auxiliary engines are shut down. At times, shore power is also provided to aircraft and other land transport vehicles too.
However, shore power supply can also mean water supplies. We ensure that fresh water is available at all times on top of our electric power supply. We deliver fresh water through hydrants and local electricity grid right where the vessels are berthed at. Misarma Marine Wharf pushes itself to be the first choice and reliable source of marine fresh water to better serve its marine industry.
5. Ship Chartering and Management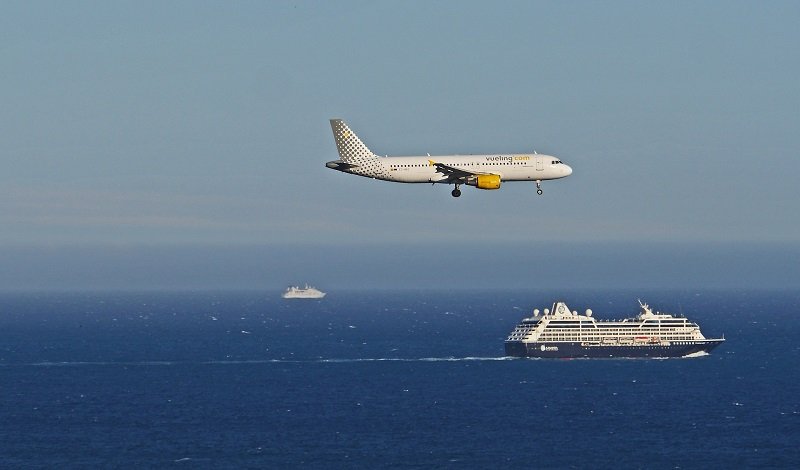 We are also a specialised ship chartering organisation that offers services to our valued customers. Our client base is engaged in operations and maintenance such as on offshore oil and gas installations, production rigs and facilities. After the initial operation of our company, we have developed a strong relationship with shipyards and ship owners.
Our ship chartering team can find the precise vessel, in its exact position, at the correct time to help you get your cargo to its final destination. We also provide offshore ship chartering and operation services to our client that operates within the Malaysia waters. With the ever-accessible Misarma wharf, the ship can dock here safely when your vessel anchor in Miri city. Our staff experience and relationships have built a sustainable client base over the last couple of decades. Ever since then we have been in constant business. It allows us to deliver unrivalled shipping chartering and operation services.
Conclusion
The bottom line is that if you are a shipping company or an offshore operator, we have just the right services for you. The above mini list is just some of the common services we have provided for our clients within Malaysia so far. Customisable packages are also available if you wish to have the services fit your organisation.
If you ever need marine wharfs or wharf services, do not hesitate to contact us.
Articles That May Interest You
5 Brilliant Ways Misarma Enterprise Tackles Workplace Safety
4 Wooden Pallet Ideas For Your Business