Successful Wooden Pallets Delivery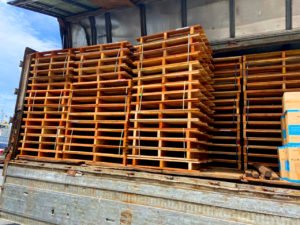 We have just successfully delivered a huge order of wooden pallets to one of our main clients Shell Malaysia. This time is a delivery to one of their location at Labuan.
Our wooden pallets are carefully crafted with the finest wooden materials. They are carefully inspected and certified before being shipped out to each of our clients. We supply a wide array of wooden pallets that fits the every need of our clients. To ensure the highest quality of products and to fulfil all the customers' needs, our factory is equipped with the latest and the most comprehensive production systems and machineries for various kinds of wooden products manufacturing.
Click here to learn more about our wooden pallets. For enquiries please feel free to contact us at enquiry@misarma.com