EVOL Technology: Pump Solutions for Oil and Gas Sector
Our EVOL Technology branch of the company was formed back in 2018 to specialise in pump solutions. These pump solutions are especially meant for the oil and gas sector mainly. However, it does not mean they do not provide services that needs similar to what we have to offer.
Even though EVOL Technology's pump solutions are our popular main line of business, they also offer industrial instruments and PPE to sell. When we say "industrial instruments", we generally refer to items to support and pair up with the pumps.
Here are what the versatile EVOL Technology has to offer.
Pump Solutions
EVOL Technology provides three kinds of pumps:
Air Titan Series (Pneumatic Injection Pump)
Neptune Series (Motor-Driven Metering Pump)
Tornado Series (Air Operated Diaphragm Pump)
EVOL Technology designs and manufactures three different series of customizable high-quality pumps applicable for many applications used in the oil and gas sector, petrochemical industry, and other related industries. Recognizing our customer's needs for convenience and product performance, we concentrate on promoting solutions that are quality assured yet cost-effective to solve your problems.
Pump Safety
If you work around pipelines you will know that it requires pumps to function (to an extent). And like every other technology out there, it needs maintenance and repair works from time to time.
It's very easy to overlook common maintenance works. It's just as easy to rationalize the fact that it's not worth the time to regularly inspect and replace faulty parts. Pretty easy to overlook a lot of things when everything is running smoothly, isn't it?
However, nothing can be further from the truth. The genuineness is that the majority of facilities have several pumps performing a variety of functions that are essential to the successful operation of the plant. If any of the pumps breaks or malfunctions, it can cause the entire plant to shut down.
Pumps are like car engines. They are the cogs in the wheel that keeps your facilities functioning resourcefully. Whether if you choose to use them for manufacturing purposes, HVAC, water treatment, among other industrial uses. If you wish to keep pumps running properly, then you should implement and follow a regular maintenance schedule.
Pump Repair Maintenance: Getting Started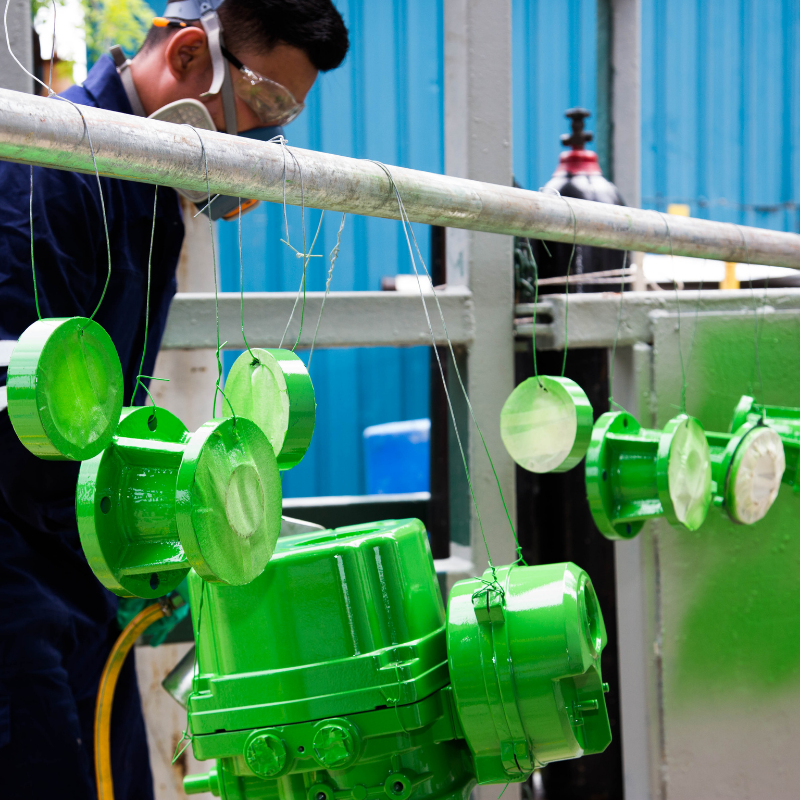 There is, without a doubt, importance in pump repair for your facilities' overall upkeep. As mentioned before – pumps are like car engines. They are part and parcel to keeping your facilities up and running.
Here are some pump repair and maintenance tasks you should keep track of as a company:
Maintenance Frequency
It's good to know your system and make it a point to observe your pumps. Observe it while they are in the works – live! Take note of any leaks, unusual sounds, odd vibrations, or funny smells.
Safety First
Ensure that machines are shut down before you do your maintenance. Do it even when you are doing your systems check. Proper isolation is crucial not only for electrical systems but also for hydraulic systems too.
Mechanical Inspection
Here are some things you may need to inspect:
Check for secure mounting points
Look out for faulty mechanical seal and packing
Check for leakages on pump flanges
Inspect the couplings
Do overall inspection and clean the filters frequently
Lubrication
When it comes to lubricating the motor and pump bearing, follow the manufacturers' guidelines. Make sure that you don't over lubricate. If you over-lubricate, you may cause damage to the pumps as a result instead of under-greasing it.
If the bearing has a vent cap, take away the cap and run the pump for 30 minutes. Then re-install cap. This lets the access grease to work its way out of the bearing.
Electrical and Motor Inspection
When it comes to lubricating the motor and pump bearing, follow the manufacturers' guidelines. Make sure that you don't over lubricate. If you over-lubricate, you may cause damage to the pumps as a result instead of under-greasing it.
If the bearing has a vent cap, take away the cap and run the pump for 30 minutes. Then re-install cap. This lets the access grease to work its way out of the bearing.
Step 1: Check and make sure that all terminations are tight.
Step 2: Then inspect the motor vents and windings for dust/dirt build-ups. Clean accordingly as per manufacturer's guidelines.
Step 3: Inspect the starter or contractor for any arcing, overheating, etc.
Step 4: Use a megohmmeter on the windings to check for any insulation failure
Replace Any Damaged Seals
If any seals or O-rings show damages, please replace it immediately. By using a temporary rubber assembly lubricant, it will ensure a skin-tight fit and prevent any leaks or slips.
Pump Repair and Maintenance: When To Replace It?
Most times people will advise and advocate to get a professional pump specialist to do the pump repairs. However, there are check-ups that you can do yourself to make sure that your pump continues to function in efficiency and reduce the risk of failure.
Submersed pumps are harder for you to assess its condition, as the pump sits below waterlines and out of human sight. In these systems, you can search for any signs of damages to the system. Pay attention to any alarms that your system is sounding. Calling a specialist when you notice damage or warning buzzers can allow you to have your own system repaired before total failure.
If your pump is visible above ground, then you are able to see the warning signs of failing components. Seeing any liquids leaking from the casing and from joints are an indication that the seals have failed.
You may not always be able to see water leaking directly from the pump. However, seeing damp patches, mould, smelling stale water or sewage are important signs that your pump isn't sealed properly.
If you witness or notice any of the above-mentioned things, call a pump company as soon as possible. Arrange for an inspection and repair service.
Key Takeaway for Pump Solutions
Remember to look at all the conditions of your system and address the consistent operational requirements of preventive maintenance. At the same time, also look for signs of possible future problems to avoid reaching a point of pump system failure. This may be due to pre-existing conditions:
Unusual sign of wear
Heat generation
Lubrication usage
Vibrations
Pressure
Speed
Noise
Flow
Strain
Leakage
Fugitive emissions
Power consumptions
Keeping pumps running successfully in the long run of time needs proper pump design selection, proper installation, careful operation, and the ability to observe changes in performance over time.
Furthermore, if there ever is a failure in the future, the bulk of the investigation of the failure's cause will be great. Do make sure to take relevant measures to prevent the problem from happening again.
Make sure that your pumps are in good condition so you can avoid frequent pump repair and service. To ensure that you don't have to experience catastrophic failure in the future, make sure that your pumps are:
Properly sized
Dynamically balanced
Sits on stable foundations with good shaft alignment
Proper lubrication
Operators to start, run, and stop the pump with care
Maintenance crew to observe for unhealthy trends
EVOL Technology: Instruments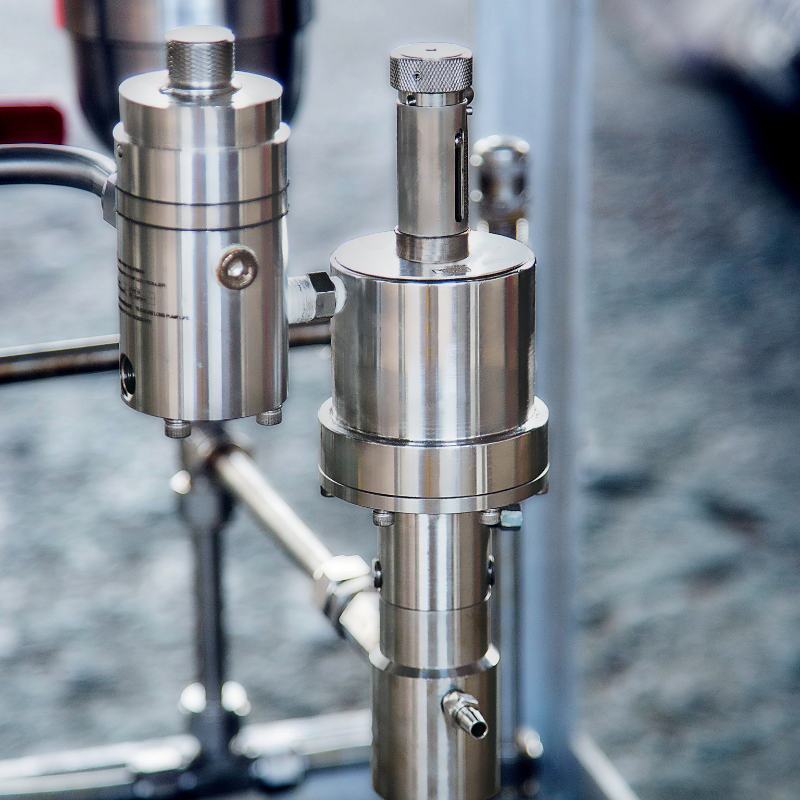 EVOL Technology may specialize in pumps, but do you know that they also sell instruments? They design and manufacture their own instruments to facilitate your industrial fluid needs.
Level Gauge
Look into their QG Series Level Gauge. Made of high-purity quartz glass tube, meter shell, and explosion-proof valve, it guarantees quality and stability within its vicinity. It takes advantage of light refraction and reflection laws when displaying the level. It makes the indication level more visible.
Bi-Color Quartz Glass
Our level gauge's tube is made with quartz glass and stainless steel. By using each material makes the instrument excellent tools for extreme operational conditions. The gauges come with easy installation and maintenance. It translates into the material being cost-effective and a common sight among many sight glass applications.
Integral Block Bleed Valve
EVOL Technology have made 2 kinds of integral block and bleed valves:
SB Series Single Block and Bleed Valve
DB Series Single Block and Bleed Valve
Both are designed to achieve positive sealing in a most solid design. They are available in stainless steel, carbon, alloy, and polymers to accommodate moderate to severe usages.
Injection Quills and Sampling Probes
Want to inject chemicals and other substances into the valves? EVOL Technology have the right injection quills and sampling probes just for you.
Pulsation Dampener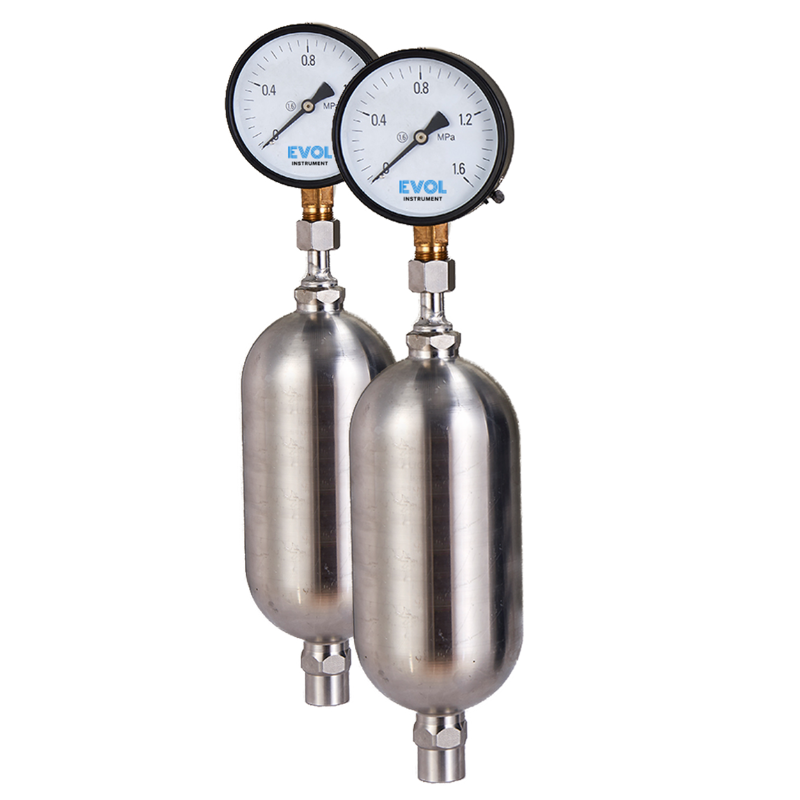 EVOL Technologies' bladder type pulsation dampener offers the most effective solution to reduce or eliminate pressure levels and complete system shock on any pump discharge.
Say goodbye to destructive pulsation and hydraulic shock in your pumps!
Chemical Hose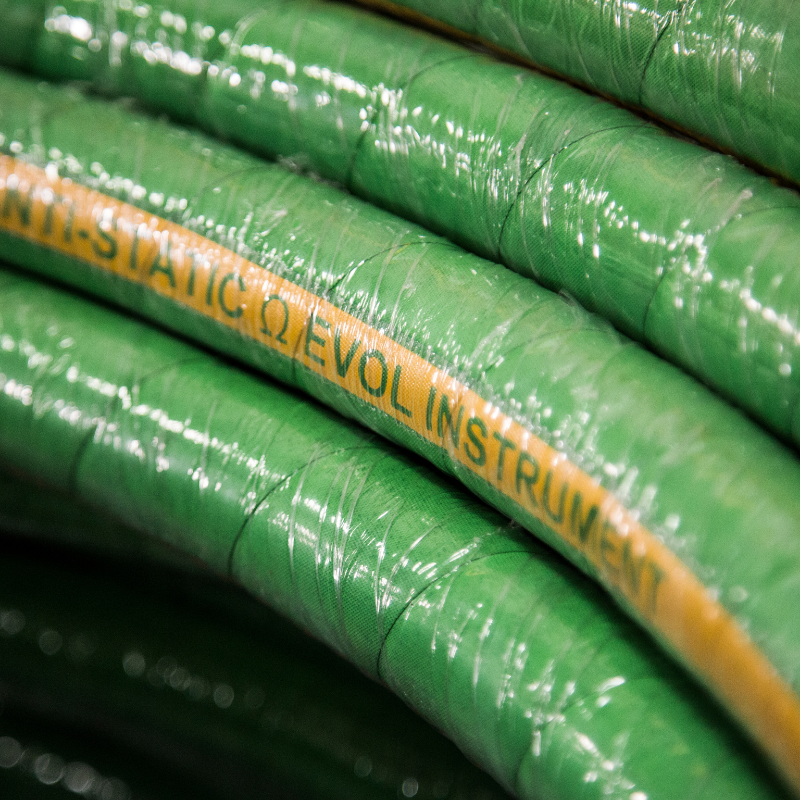 EVOL Technology's in-house UHMW-PE chemical hose is specifically made to safely and reliably transfer a wide variety of acids and chemicals. Their chemical-resistant tubing with its high flexibility makes it effective in handling a vast range of corrosive liquids even under extreme pressure and temperature.
Ensuring Workplace Safety With PPE
Looking for PPE supplier? Perhaps you are looking for PPE for industrial uses. Coveralls. Visors. Gloves. Boots. Helmets. You name it, EVOL Technology will get you covered. Legitimately covered – from head to toe!
Avoid getting into unnecessary accidents at the workplace by wearing the correct kinds of PPE. Protect yourself and your staffs by using the right kinds of PPE gears. Getting into needless workplace accidents is the last thing you want.
Coveralls
Need PPE coveralls? EVOL Technology have just what you are looking for. Avoid getting splashed by harmful chemicals and other liquids. Don't let the harmful chemicals eat into your bare skin with the help of EVOL Technology's PPE coveralls.
EVOL Technology can provide you with coveralls that are breathable and comfortable to wear. Let's not allow harmful chemicals from damaging your skin. It's definitely not something people will want.
Visors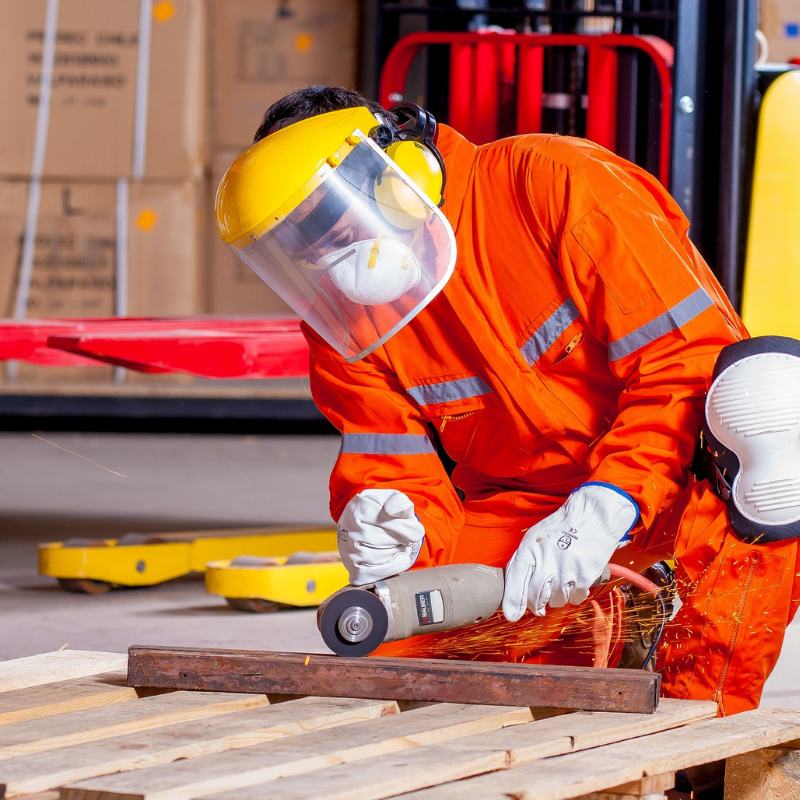 Protect your valuable eyes from harmful dust, chemicals, sparks, and other dangerous elements. Avoid getting blind by exposing your eyes to harmful elements. Wear PPE visors to prevent unneeded optic accidents at your workplace.
Helmets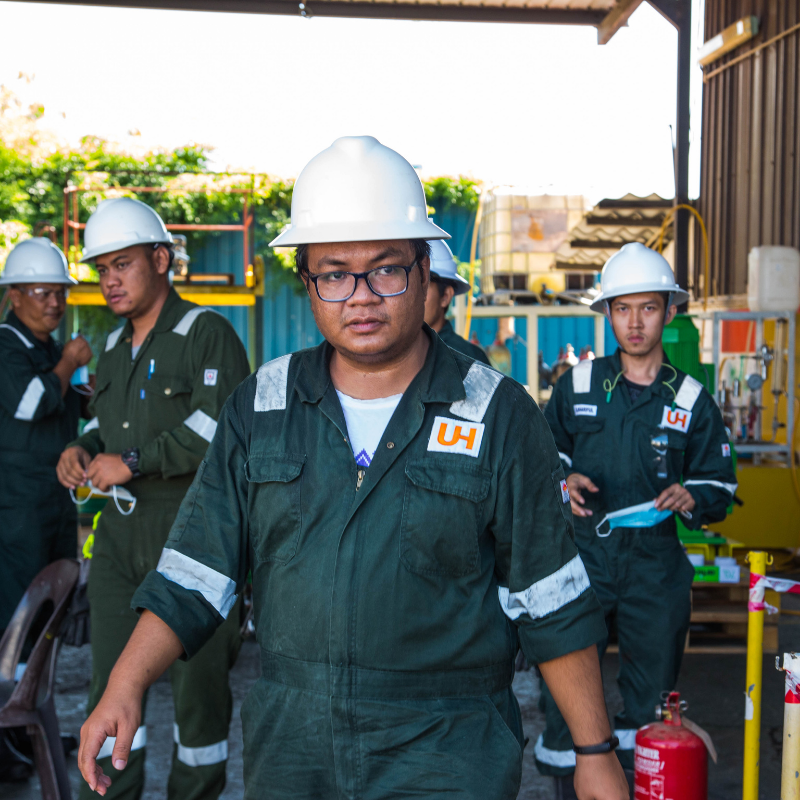 The head is probably one of the most important parts of your human body. We are pretty sure that you do not want your head getting smashed by heavy falling objects. PPE helmets may not be able to help prevent deaths or major damages to your head and your body. However, it can help reduce any damages to your head.
Gloves
Getting your hands and fingers sawed off is definitely a gruesome affair. To avoid such grisly affair, get yourself PPE gloves to help protect your precious hands. We are sure you do not want missing fingers on your hands. That can be a handful to deal with.
Boots
PPE boots are made to protect your feet from any heavy objects or chemical spillages. Your regular fashion boots will not make the cut. This is mostly because they are not made of the same material that PPE boots are.
Get yourselves your PPE boots with us. Avoid having heavy objects falling on your feet and subsequently crushing it. Prevent chemical spillages from harming your feet. Avert any possibilities of accidentally stepping on sharp objects lying carelessly around the worksite.
Conclusion
Ever need anything from EVOL Technology? Reach out to EVOL Technology via:
Official Website: https://evol-technologies.com/
Address: Lot 2075, Jalan Disa, Krokop,98000 Miri Sarawak
Telephone: +085 416 320 / 433 101
Fax: +085 433 801
Email: enquiry@evol-technologies.com
Working Hours: Mondays to Fridays – 8am to 5pm; Saturdays – 8am to 12pm
Articles That May Interest You
Misarma Marine: Berthing and Unberthing Services
Prokil Pest: Exterminate The Pest