Prokil Pest: Exterminate The Pests!
An All-Rounder Pest Control Site To Solve Your Pest Problems!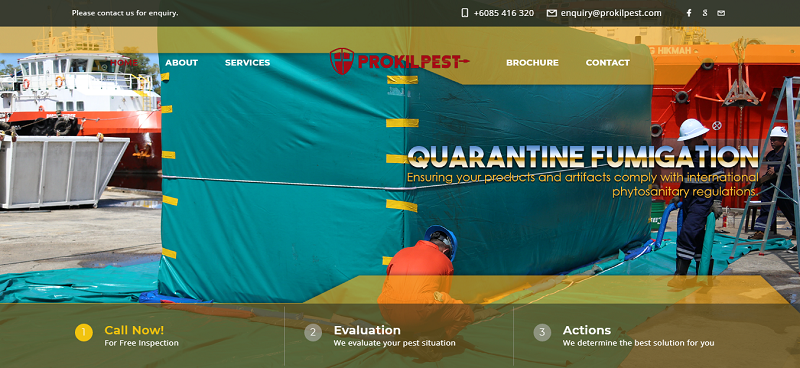 We have recently launched Prokil Pest – our latest business venture into the pest control industry. Anyone who has any remote experience with pest and vermin will know what a nuisance they are. Having said that, we are here with Prokil Pest and its pest control services.
Prokil Pest specializes in providing a full spectrum of pest management solutions to a series of industries and businesses. We adhere to the global standard and are recognized by Jabatan Pertanian Malaysia.
Services Provided
Here are some of the pest control services we provide:
General Pest Control
Prokil Pest applies the latest & most effective techniques including spraying of approved chemicals, traps/trays, application of gel baits and other forms of baiting systems. We choose the products that pose the most minimal risk and special care. We pay great attention to minimize any possible adverse effect that may impact the environment.
Termite Removal
Many termite species can do significant damage to unprotected buildings and other wooden structures. Their habit of remaining concealed often results in their presence going undetected until the timbers are severely damaged. We at Prokil Pest provide an effective termite treatment to get rid of these pests, putting the worries of your properties and assets to rest.
Fogging Services
Fogging is a technique used for killing insects that involves using a fine pesticide spray. The pesticide is directed by a blower. Our team at Prokil Pest are well-equipped and are ready to provide fogging services at a moment's notice.
Pre-Construction Soil Treatment
Before organizations start on their construction, they'd clear their lands for soil treatment. Some area of lands used to be home to pests. Sometimes the lands cleared for new buildings used to be rubber tree or palm oil plantation. It may have previously been infested by termites and other pests.
In order to prevent the land from further infestation, construction companies will need to disinfect and decontaminate the area.
Signs of Pest Infestations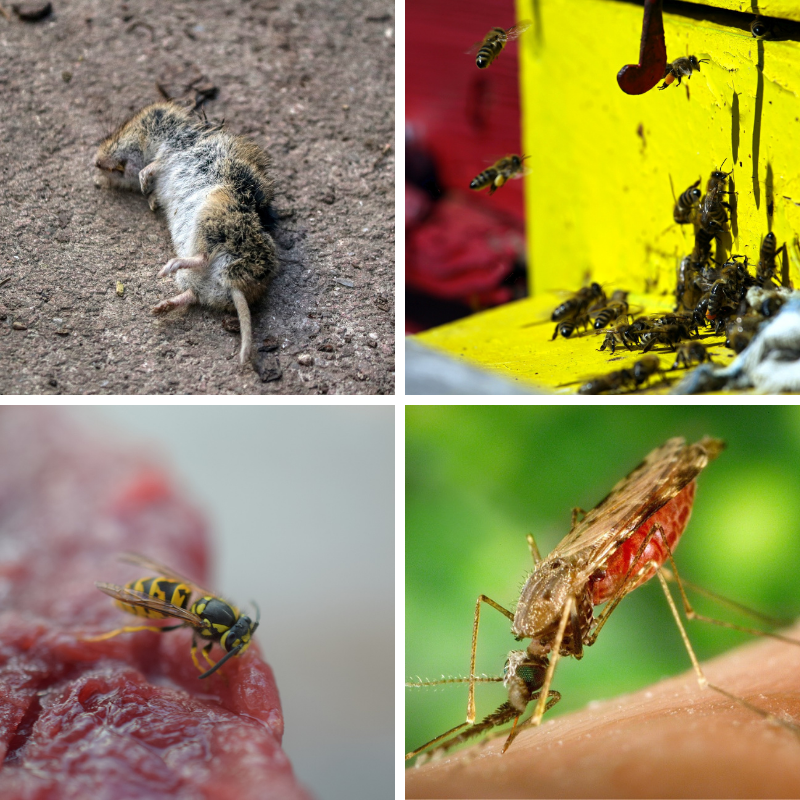 Here are some signs of possible infestation at your perimeters. Check for these signs yourself, or you may find one of our representatives to determine it for you.
Mub tubes – "roads" and "hives' made by termites that have infested your perimeter.
Termite Swarmers – Not necessarily limited to termites, as it can also include other types of flying insects – ants for example. They may not survive enough in numbers to form a new colony, as most will die after a short amount of time (usually a few hours). However, it may re-occur again sometime in the future.
Wood Damage – This is a very obvious sign of termite infestation. You can see your wooden items (tables, cabinet, wardrobes, etc.) get eaten by termite. It can be rendered useless in the future.
Termite Frass – This is the wood remnant taken by the termites. They will usually use it to create mub tubes, termite colonies, and similar colonial homes.
Termite mounts – you can commonly find these in your gardens. However, you can also find them within enclosed compounds and other well-drained areas. The mounds are usually made of dirt and other natural elements.
Live Termites – they tend to boldly appear wherever they are not wanted. You can spot their presence by seeing small new holes in walls, discoloured or drooping drywall, buckling of wooden or laminated floors, and so on.
How To Get Started With Prokil Pest's Services
Step 1 – Call us for an inspection date. We can book a day and time to come and inspect your infected area. Don't worry as the inspection session is totally free.
Step 2 – As soon as we have arrived at your infected location, we will inspect and evaluate the infected area. We will access what kind of infestation it is, and what mode of treatment it'll need.
Step 3 – As soon as we have determined the cause of infection, we will proceed with the treatment as agreed.
Step 4 – Upon completion, we will wrap up the treatment session.
Step 5 – If there are any re-infestations in the near future, contact us again for another inspection date (repeat from step 1).
How To Reach Prokil Pest
You are able to reach Prokil Pest via the following:
Official Website: http://www.prokilpest.com/
Address: Lot 2075, Jalan Disa, Krokop, 98000, Miri, Sarawak, Malaysia
Email: enquiry@misarma.com
Telephone Number: +6085 416 320 / +6085 433 101
Office Hours: Mondays to Fridays – 8am to 5pm; Saturdays – 8am to 12pm
Or you may reach them via their Facebook page here.
Articles That May Interest You
Getting Your Wood Products With Misarma Enterprise
How Fumigation Can Help You With Your Offices' Pest Problems