PPE Supplies and Equipment: The Importance
Personal Protective Equipment, or PPE for short, is the equipment that can help protect the user against health or safety risks. It is definitely good to have PPE supplies and equipment in your
It's a great way to eliminate or reduce workplace hazards through engineering or administrative control measures. The PPE supplies and equipment part of the selection control called "hierarchy of controls" that prioritizes the most effective ones in eliminating or reducing the risk of exposure to the hazard.
What Are PPE Supplies?
PPE supplies can include a lot of personal safety equipment. There are different kinds of PPE supplies for the worker. You can have PPE supplies that protect your head, face, eyes, body, arms and hands, legs and feet. Yes, PPE equipment tends to be comprehensive in their safety equipment.
PPE supplies can include examples like safety helmets, gloves, eye protection, hazmat suits, high-visibility clothing, safety footwear, safety harness, earplugs, ear defenders, and respiratory protective equipment (RPE).
However, PPE supplies do not encompass every safety equipment you see. There are some safety equipment that does not classify under PPE.
PPE supplies do not include the uniforms for the

health or safety of workers

. It also does not include clothing that is for

food hygiene purposes

.

The

safety equipment used for protection while

travelling

is not considered PPE supplies. For example, bicycle or motorbike rider helmets do not fall under PPE supplies.

It is the same with the equipment that comes with during

sports competitions

. But, protective

equipment used by sports instructors

come under PPE safety equipment.

Life jackets

that are worn by canoe instructors, for example.

Police force or military weapons are not PPE equipment and supplies either. These offensive weapons (eg: truncheons or CS gas canisters) are for self-defence. They are actually deterrent equipment. H

elmets, armour, etc

to

protect staffs from physical violence

are PPE supplies.

Also, portable devices for detecting and signalling risks and nuisances

are PPE supplies. Examples include badges for detecting radiation or personal gas detectors.
PPE Supplies: Its Importance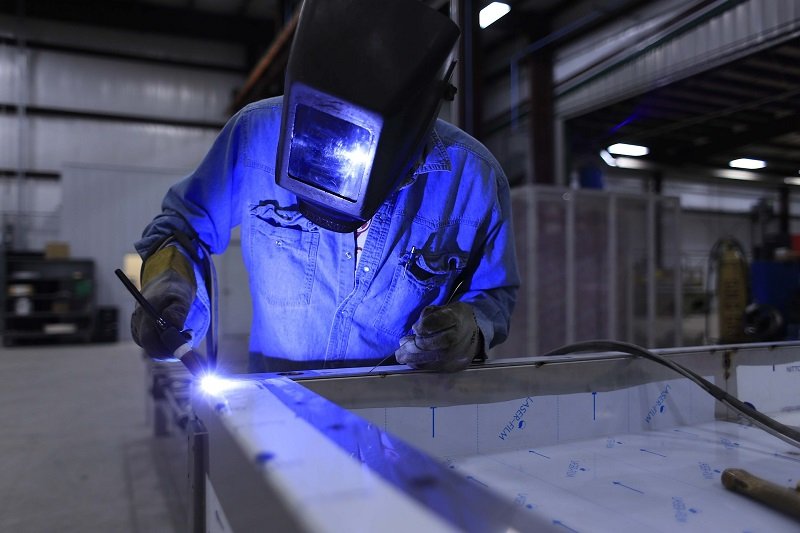 When it comes to risk control hierarchy, PPE's ranking is quite low. That, above all, translates into it taken in as the option of last resort. Usually, it is very well done in an appropriate way. Usually, that appropriate method is where the hazard cannot be quite removed. Or when it can come under control. It's addressed in such a way that harm is unlikely.
For instance, by isolating and separating the hazard or reducing the risk at source to an acceptable level. There are several reasons for this approach.
PPE supplies only protect the person using it. It's the measures that control the risk at the source that can fully protect everyone at the workplace.
Greatest levels of protection are seldom achievable by using PPE supplies and equipment. That is in theory. The real level of protection is difficult to assess. This is due to influences such as poor fit or failure to wear it when needed. Effective protection can reach full achievement. That is only by equipment that can fit users, properly maintained and used at all times.
PPE supplies and equipment may confine the wearer by limiting mobility, visibility, or by needing extra weight to carry.
The use of PPE supplies and equipment can change employees' awareness of the hazards they are dealing with.
PPE supplies are important as it is generally used. At the same time, it is where other measures are generally insufficient. In this context of a last resort control measure, it plays an important role. It helps prevent and reduce many occupational fatalities, injuries, and diseases.
Conclusion
After pointing out all of that, the above points touch on the importance of PPE. If you work for or own a company that requires such equipment, you can contact us now for your PPE supplies need.
Articles That May Interest You
Difference Between Stringer Wood Pallet and Block Wood Pallet