PPE Gears Supplier – Misarma Supply
Safety and PPE Gears With Misarma Supply

We have stressed from time, and time again, that workplace safety and PPE Gears are important. You do not want to put up with having to deal with extra unnecessary accidents anywhere. Not even at your workplace.
Having said that, our sub-branch Misarma Supply simply can't stress enough – workplace safety is exceedingly important. This is why you need to have PPE in place. You need PPE to protect your staffs from any unneeded accidents!
PPE does not completely prevent or stop workplace accidents. Its role is to minimize any accidents. However, it's the measures and actions taken that can further prevent any kinds of unwanted workplace accidents.
Misarma Supply Sells PPE!

Misarma Supply is proud to be a supplier of PPE equipment to many well-esteemed companies. Our clients include many big-name organizations and companies ranging from oil and gas sector, shipping companies, engineering firms, and many more.
We understand that many companies see the importance of PPE, hence making the effort in meeting their workplace safety requirement. All in the form of PPE gears.
Coveralls
Find us for all your coverall needs. We sell anywhere from OEM brands to EVOL, Sobar, and many more other new brands. At the same time, we also sell some of the best coveralls you can possibly find on the market.
We are super pleased to be able to serve you.
At the same time, with the right care and handling, your coveralls can last you a very long time. Not that it breaks easily, but sometimes using it wrongly can make it wear out pretty fast.
Boots
Our PPE range covers safety boots too. The PPE boots come in all sizes and brands. Some comes with varying colors and shades too.
Protect your feet from any potential harm in your workplace. Don't decapitate your precious feet. Minimize any potential injury or impairment to your feet. Get your PPE boots from us today!
Visors
Your eyes are one of the most important parts of your body. Get sets of visors from us. We sell some of the best visors. You'll be in want of some brilliant eye protections.
Gloves
How can anyone live without their hands? Protect your hands with PPE gloves today. We sell PPE industrial grade gloves too. Prevent any accidents from happening to your hands. You wouldn't want to lose your pair of hands unnecessarily, would you?
Helmets
Your head is perhaps the most important and valuable body part. Imagine having something sharp or heavy falling on to your heads. You'd die (almost) instantly. Avoid getting into a grisly accident or bloody death involving your head. Minimize that risk pronto!
Get your safety helmet from us today. We have just what you are looking for!
Reasons You Need PPE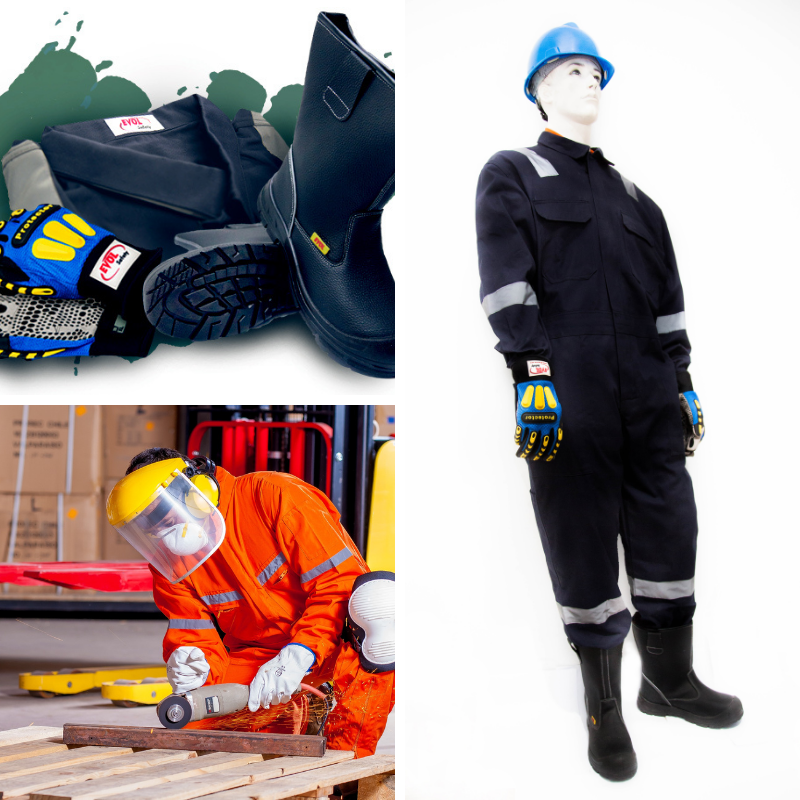 When it comes to dressing to impress, you may not think much about PPE. PPE stands for 'Personal Protective Equipment', so while it may not be making an appearance at major fashion shows anytime soon, it is still incredibly important. PPE is basically anything you can wear that will protect you against any hazardous conditions.
The PPE gears are important because it prepares you for any health and safety risks. It also gives you extra protection in the event of an accident or against the elements. Here at Misarma, we have a wide selection of PPE that helps protect you against a range of hazardous situations.
To view our PPE selection, fee free to view our Shopee storefront here.
Conclusion
PPE gears are as important as they protect your body and skin from any unnecessary accidents at the workplace. Prevent any grisly and bloody accidents from happening. PPE gears are what helps minimise that risk.
If you ever need PPE gears, feel free to reach out to us.
Articles That May Interest You
Wooden Pallet Supplier in Miri