[Wood Profile] What You Need To Know: Rubberwood
In this series of wood profile, we will talk about the rubberwood wood type. It's a common export timber we sell to our clients. The wood type is a strong, flexible, fungus-resistant, bacteria, and easy to mould.
Rubberwood is said to be compatible with the majority of industrial adhesives. They are easy to work with and has a beautiful grain suitable for quality furniture. Its wood shade is pale cream to yellowish-brown colour. Industry people say that it is easy to stain it to gain deeper colours. The wood's finish adaptability is rated 94% of teak types. This is only under standard conditions and comparable to beech for workability.
Here are some things you should know about rubberwood.
Wood Shade and Color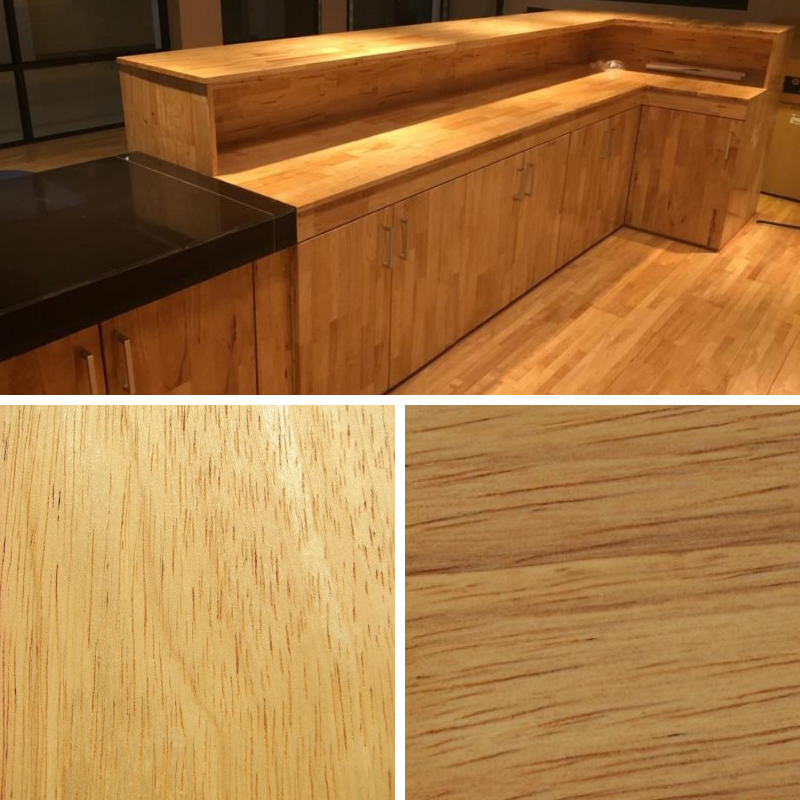 Rubberwood is a kind of heartwood. Heartwood naturally has a light blonde to medium tan colour. Sometimes it may come with medium brown streaks. However, its sapwood is not distinct from heartwood. The sapwood's colour tends to darken slightly with its age.
At the same time, it is frequently coloured or stained when people use it for furniture construction. Rubberwood's grain is straight, with a somewhat coarse, open texture. Its a low natural lustre.
The rubberwood, when saw, has a light blonde to medium colour. However, after it has been exposed to light and kiln drying process its colour can change. It turns into a darker shade with medium brown streaks and pinkish tints.
The appearance of its sapwood is not too different from its heartwood. Furthermore, they are not too hard to separate. The vertical vessels provide their grain with a rough appearance. That in itself also gives the wood a touch of character. When it is used in the furniture industry the rubberwood is usually coloured or stained.
Preservative Treatment
It is said that rubberwood is a very amenable wood when subject to preservatives. The normal treatment for the boards involves just dipping it into tanks that contain a preservative solution.
The treatment, on the other hand, has to carry out almost immediately after the boards come from the saw.
Rubberwood's resistance against bio-deterioration is enhanced by subsequent kiln-drying of the boards. People seldom use pressure impregnation with copper-chrome-arsenic compounds. This is due to the undesirable greenish-yellow colour that comes from the preservatives.
Kiln Drying
Below is a table for kiln drying rubberwood. Take note that the below table is based around 25mm thick boards. It takes up to about 6 days for it to dry.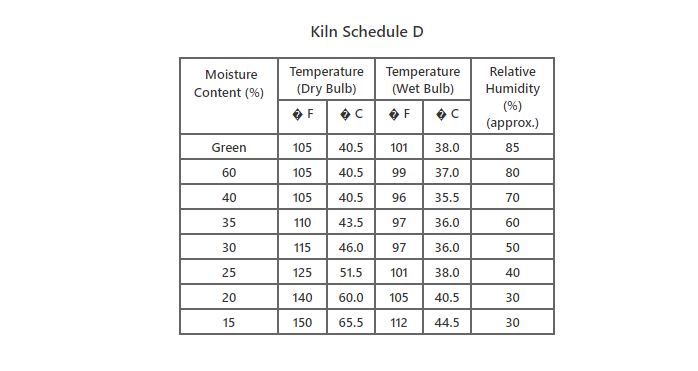 Air Drying
Air drying rubberwood is slightly different. If you wish to air dry rubberwood, it takes up to 2 ½ months for a 13mm thick board. However, for a 38mm thick rubberwood, it can take up to 3 ½ months to dry.
Machining Property
Below is the machining property of rubberwood.

Strength property
Below is the strength property of rubberwood.

Uses of Rubberwood
People use rubberwood's timber is extensively for the manufacture of furniture. Other leading uses may include the following:
Flooring
Interior finishing
Panelling
Mouldings
Plywood
Charcoal manufacture
Wooden pallets (expendable type)
Staircase (tread, baluster, steps and railing)
Ornamental items
Door components
Joinery
Cabinet making
Tool handles (non-impact)
Ladies shoe soles
Picture frames
Toys
Fruit bowl
Chopping block
Bentwood
People also use rubberwood as core material for blockboard. Industry people will chip it for pulp and paper manufacturing. Rubberwood is used as the main source of fibre material for the production of much medium density fibreboard (MDF) within Malaysia. A possible end-use for this timber is the manufacture of rayon.
Conclusion
In conclusion, rubberwood is quite a strong wood type that's good for manufacturing wood products. It may not as be sturdy as some of its sister trees, but it's still good nonetheless.
Articles That May Interest You