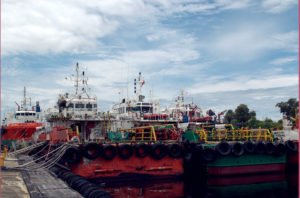 Berthing and Un-berthing Services
Misarma provides a common-user wharf infrastructure that allows clients to load and discharge structures, modules and project cargoes for fast crew boats in a safe and effective manner. It provides a "single-stop" solution to companies that require a quick turnaround of vessel operations, open yard support services and end-to-end logistics solutions.
Lifting Services
Misarma offers a professional and competitive marine crane lifting services to clients. The service extends to various lifting equipment from the supply of a shackle or rigging set to a complex fly away package services of large pieces of equipment.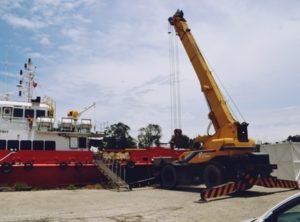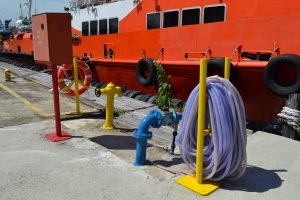 Onshore power supply
Power supply is available at all times for supply the electricity to ships. Delivery and supply is through local electricity grid right at our footsteps where vessels berthed at.
Crew Change Terminal Building Services
Misarma provides a crew change terminal that allows clients to embark/disembark crew personnel for fast crew boats in a safe and effective manner. Its provides marine terminal related services which includes alcohol and body screening test, safety briefing room for safety purpose, luggage room for the convenience of the crew to put their PPE prior leaving/home. Besides, Misarma also provides prayer room for the crews who wish to perform their prayer. Dedicated company site office are provided to clients who wish to set up their office equipment for crew change purpose. Radio room enables the communication between Master and Logistics Coordinator with suitable frequency.