Ship Chartering: First Ship Chartering service for Misarma Marine
In September 2022, Surya Kelang have departed from Kemaman, Terengganu and taken 3 days to reach Miri.
When Surya Kelang reach Misarma Wharf, it undergoes inspection which carried out by Misarma Marine crew to make sure it is complied with the safety requirements.
Surya Kelang is Misarma Marine's first ever ship chartering service for our client EPIC International Sdn Bhd. It was chartered to our client for 66 days.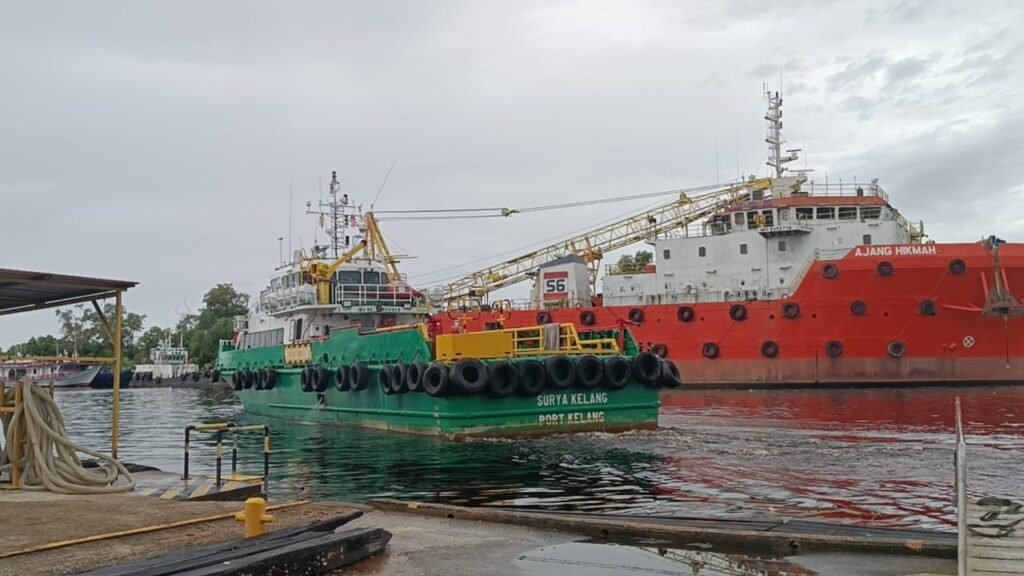 Chartering is an activity within the shipping industry whereby a shipowner hires out the use of their vessel to a charterer. The contract between the parties is called a charterparty (from the French "charte partie", or "parted document"). The three main types of charter are: demise charter, voyage charter, and time charter.